Established since 1999, Hengyu Group Hydraulic Fluid Technology Hebei Co., Ltd. (Old name: Hebei Hengyu Rubber Product Group Co., Ltd.) is a manufacturer dedicated to the design, production, and distribution of all types of flexible hoses, fittings, adapters and quick couplings with excellent quality standard.
After 20 years of development, today the plants of Hengyu Group have expended to occupy an area of 260,000 square meters with over 10 million meters production capacity per year, in order to meet hugh demand of both local and oversea market. Until now, Hengyu Group has been awarded as 'The well-known trademark enterprises" and "The best top 10 enterprises" in China.

As one of the leading manufacturer in hydraulic product industry, all the hydraulic hoses made by Hengyu Group, comply and exceed the international standard ISO 1436, SAE J517 and EN 853 to EN 857 standards.
Hengyu Group has built its own R&D facility for develping new products with superior quality to meet varity needs of customers all over the world. Meantime, it is used to test and maintain the production quality for every single order.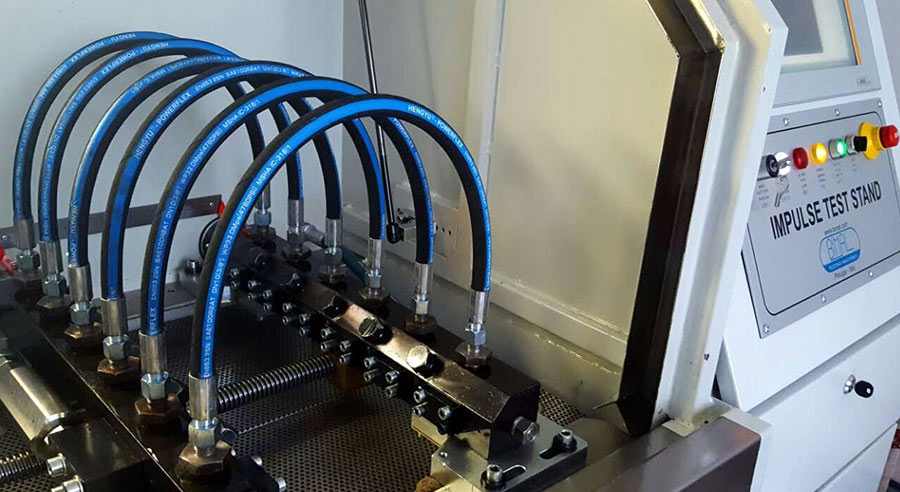 Specifically speaking, Hengyu Group keeps introducing most advanced foreign technology and equipment to improve the production quality: MAYER braiding machine from Germany , SUNGIL wire wrapping machine from South Korea, MAXIMATOR burst-testing machine, BIMAL impulse-testing machine, and other modern production and inspection equipment. 
The unique product design with advanced production technology guarantees the high-quality of products we made: wire braid rubber hoses, wire spiral rubber hoses, texitile braid rubber hoses, thermoplastic hoses, pressure washer hoses, refrigerater hoses, very high pressure rubber hoses, fittings, adaptors, quick couplings and other series of products.